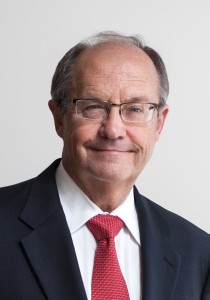 Earlier this week I spoke with Kerry Kiernan, an appellate lawyer with the Sutin, Thayer & Browne law firm in Albuquerque. He is the Democratic Party's nominee for the New Mexico Court of Appeals. His campaign website is here, and his campaign Facebook page is here.
Q. I'm here with Kerry Kiernan to talk with him about his campaign for the New Mexico Court of Appeals. Thanks for talking with me today.
A.  Thanks for having me.
Q.  Tell us about your family and background before going to law school.
A.  I spent the first 14 years of my life in New York. My dad was a police officer, and was the director of recruit training for the New York police. My parents decided to retire out here because of my mom's health problems, and so when I was 14 we moved to Albuquerque. They had been out here previously and liked it, so we moved here, and I had two older brothers who did not move with us. I went to Cleveland junior high school, Sandia High School, and then the University of New Mexico for both undergraduate and law school. So I came here in 1968 and have been here ever since.
Q.  Why did you decide to attend law school, and where did you go?
A.  I went to UNM, and I wanted to go to law school because I had studied public administration, had studied political science and history in undergraduate school, and it seemed like the logical thing to do would be to go to law school because I liked the process of law, I enjoyed constitutional law. And also there was an employability issue. It seemed to be more likely that I would have a job as a lawyer than I would as a college teacher. So I picked law school. Continue reading →