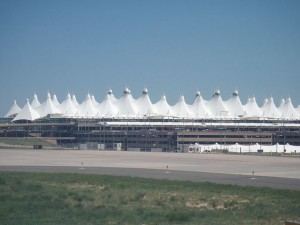 The Tenth Circuit held yesterday, in Allstate Sweeping, LLC v. Black, that an artificial entity likely cannot bring a hostile work environment claim under the Equal Protection Clause or 42 U.S.C. § 1981.
The plaintiff, Allstate Sweeping, LLC, was owned by two white women. It had a contract to perform pressure-washing services at Denver International Airport. The Airport assigned Calvin Black, an African-American man, to supervise Allstate Sweeping's performance under the contract.
Allstate Sweeping alleged that Mr. Black engaged in an unremitting course of hostile conduct against it and its employees, which was based on his supposed hostility to the race and gender of its owners. Among other things, Allstate Sweeping alleged that Mr. Black's conduct created a hostile work environment that caused it to lose money under the contract. Mr. Black moved for summary judgment on this claim, arguing that he was entitled to qualified immunity because it was not clearly established that § 1981 or the Equal Protection Clause recognized such a claim. 
The Tenth Circuit, in an opinion by Judge Harris Hartz, held that the validity of Allstate Sweeping's discrimination claim was not clearly established, and expressed doubt that such a claim could exist. The Court could find no case law supporting the notion that an artificial entity, such as an LLC, can plead a hostile work environment claim, and said "[i]ndeed, it is not clear to us that an artificial entity could ever prevail on a hostile-work-environment claim" because such claims have a subjective element – personal offense to the plaintiff – but "[b]eing offended presupposes feelings or thoughts that an artificial entity (as opposed to its employees or owners) cannot experience."
The Court did say that Allstate Sweeping might have had "a right not to be injured because of hostility directed at its owners or employees," but noted that Allstate Sweeping had not pled such a claim.
The takeaway from this case is that a corporate entity whose owners have been subjected to unlawful governmental discrimination should tailor its legal claims to make it clear that recovery is sought for concrete injuries to the entity itself.