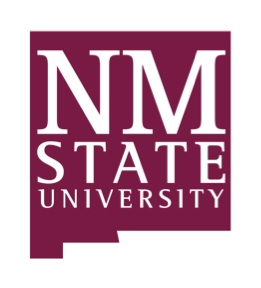 Just as the Jeopardy! gameshow has an annual College Championship, so too our federal appellate courts apparently have special days when they issue opinions addressing events on our nation's college campuses.
Last Monday, December 23, 2013, was one of those days here in the Tenth Circuit, and the Court made it a Daily Double.
The first decision, United States v. Anwar, stands for the proposition that Harvard is not the only place where students make bomb threats to avoid taking examinations. Of course, one wonders why the accused Harvard student felt the need to make such a threat, given the rampant grade inflation at the country's oldest institution of higher learning…
But I digress. In Anwar, the defendant, a student at New Mexico State University, wished to avoid sitting for an examination, and sent two e-mails and made four telephone calls conveying bomb threats. One of the calls led to the evacuation of 240 people from the engineering building, which interrupted 14 classes then in progress. In addition, several police officers and firefighters had to sweep the building for explosives.
The district court applied a sentencing enhancement due to the "substantial disruption" caused by Mr. Anwar's threat, and sentenced him to 24 months' imprisonment. The issue on appeal was whether the disruption was substantial enough to warrant the enhancement. Judge Scott Matheson's opinion affirmed the district court's decision and held that, yes, disrupting the activities of more than 240 people does indeed warrant more prison time. (If the First Circuit follows the Tenth Circuit's reasoning on this point, then things don't look good for the accused Harvard student if he is convicted — the bomb threats there led to the evacuation of four buildings).
The other (entirely unrelated) case involves the University of New Mexico. In Diversey v. Schmidly, a graduate student sued UNM and several of its officials for copyright infringement for copying his Ph.D. dissertation, and depositing it in the University's main library, thus making it available to anyone who wanted to browse or check it out.
The issue on appeal was whether the plaintiff's copyright infringement claims were barred by the statute of limitations. The Tenth Circuit, in an opinion by Judge Terrence O'Brien, held that the copying claim was barred. The plaintiff knew in 2008 that the copying had occurred, but did not file suit till 2012, and that claim failed to meet the 3-year statute of limitations. The Tenth Circuit, joining the majority of circuits to have considered the issue, rejected the plaintiff's argument that a "continuing wrong" exception should apply.
The Court held, however, that the plaintiff's claim for improper distribution of his dissertation did not accrue till 2009, when the plaintiff first learned that the University had listed the dissertation in its library catalogue. The case was remanded for further consideration of this claim.
And now, as Alex Trebek would say, "So long, everybody…"